Main content starts here, tab to start navigating
Menu
C Salt is a small, elegant neighborhood restaurant, in Falmouth Cape Cod, focused on globally inspired cuisine with seasonal American produce using classic French techniques. We have an extensive curated wine list and a seasonal craft beverage menu.
Our menus are subject to daily changes. Please anticipate changes!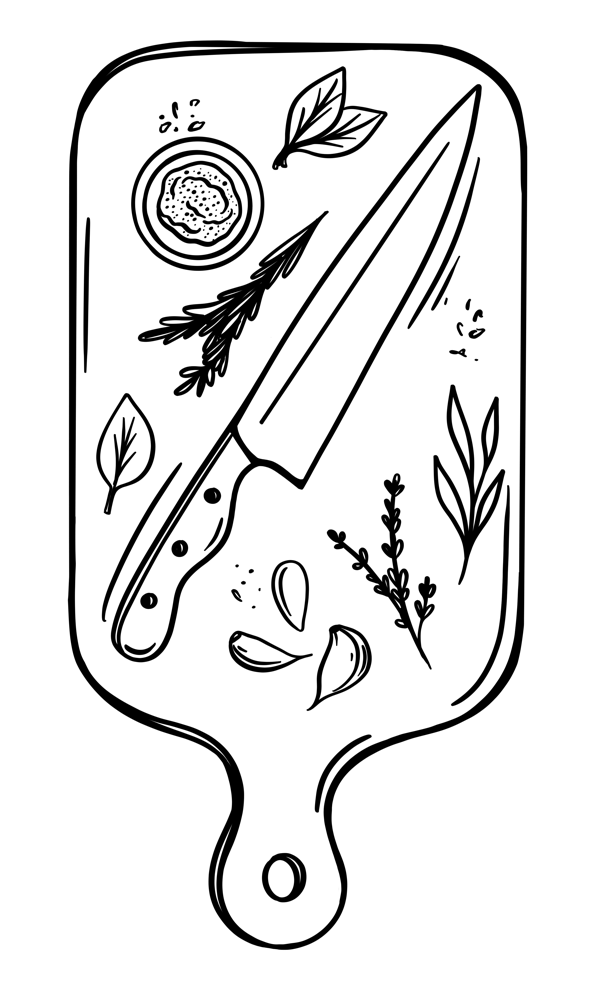 WE CHANGE OUR MENUS AROUND ON A REGULAR BASIS. THE MENU BELOW IS A SAMPLE MENU. THANKS FOR UNDERSTANDING!
We source local, cook from scratch and friends are noted.
French Omelette

Black Truffle, Parmesan & Dressed Greens

$18

Duxbury Oysterx x6

Pomegranate & Raspberry Vinegar Mignonette

$18

$1 Oysters With Moet Chandon Champagne 1/2 Bottle $50

Brunch Burger

Brioche, Special Sauce, American, Pickles, Bacon & Egg, Fries

$24

Full English Breakfast

Breakfast Sausage, Bacon, Tomatoes, 2 x Eggs, Tater Tots

$18

Avocado Toast

Smashed Avocado, 2x Eggs, Dressed Greens, Toast

$16

Add Prosciutto $5

Belgian Waffle

Mixed Berries, Whipped Cream & Maple Sugar

$14
Fried Brussel Sprouts

Maple, Pickled Hots, Peanuts

$13

Steamed Buns

Smoked Duck, Coffee Aioli, Hoisin & Cucumber

$16

Tuna Tartare

Umami Mayo, Avocado, Arugula & Crispy Shallots

$18

Crispy Wings

Sesame Hoisin Sauce

$15

House Focaccia

Greek Olive Oil & Aged Balsamic

$6

Burrata di Buffula

Grilled Peaches, Basil, Prosciutto & Aged Balsamic

$22

Steak Tartare

Dijon, Aged Parmesan, Horseradish, Olive Oil & Crispy Potatoes

$18

Heritage Pulled Pork $4

Tater Tots & Caviar

Sour Cream, Scallions & 15g Island Creek Caviar

$40

Beets & Apples

Spiced Ricotta, Pickled Cranberries, Roasted Almonds

$16

Wellfleet Oysters x6

Pomegranate Mignonette, Grilled Lemon

$18

Grilled Watermelon

Cucumber, Coconut, Tomato, Mint & Miso Honey Vinaigrette

$15
Salads
C Salt Summer Salad

Lettuces, Herbs, Tomatoes & Italian Dressing

$7

Caesar Salad

Little Gem, Black Pepper, Parmesan & Grilled Lemon

$15

Iceberg "Wedge"

Blue Cheese Dressing, Pepper Crusted Bacon & Focaccia Crunch

$15

Grilled Asparagus

Parmesan & Lemon

$7

House Frites

Old Bay Aioli

$7
Large
Cacio Pepe

Pappardelle, Burgundy Truffles, pepper & Parmesan

$32

Cavatelli

Sausage & White Bean Ragu, Tomato & Parmesan

$30

Heritage Pork Chop

Salsa Verde, Porcini, Chorizo & Parmesan Orzo

$34

Grilled Yellowfin Tuna

Crunchy Thai Vegetables, Asian Vinaigrette, Wasabi

$32

Savenors 10oz Flat Iron

Corn Risotto, Brown Maitake & Bordelaise

$38

8 oz Prime Filet au Boeuf

Wild Mushroom Fried Rice, Truffle Béarnaise, Herbs

$60

Hawaiian Poke Bowl

Ginger, Scallion, Japanese Rice, Sesame & Soy

$28

Pan Roasted Wild Salmon

Coconut Miso Broth, Market Vegetables, Oyster Sauce

$32

Chicken Parmigiana

Tagliatelle, Red Sauce, Mozzarella & Basil

$32

Bucatini Amatriciana

San Marzano Tomato, Guanciale, Local Lobster & Basil

$36

Szechuan Lobster & Shrimp

Stir-fried Vegetables, Rice Noodles & Chili

$38

C Salt Burger 5.0

American, Caramelized Onions, Secret Sauce, LTO & Fries

$26
Apple Pie

Butter Crumble, Vanilla Bean Ice Cream, Poached Apples

$12

Pavlova

Whipped Passion Fruit Cream, Mixed Berries, Meringue

$12

Small Batch Chocolate Mousse

Greek Olive Oil, Sea Salt

$12
Cocktails
Italian Sparkler

London Dry Gin, Amaro Montenegro, Fresh Lemon & Prosecco Float

$13

C Salt Olde Fashioned

Bourbon, Orange & Cherry Bitters, Demerara

$12

Jungle Bird

Plantation Rum, Pineapple, Fresh Lime, Campari & Dark Rum Float

$12

TJ Over the Bridge

Jalapeño Infused El Jimador, Grapefruit, Fresh Lime & Splash Orange Liqueur

$12

Bulleit Proof

Bulleit Bourbon, Aperol, Sweet Vermouth & Orange Bitters

$13

C Salt Summer Spritzer

Lemon, Basil, Elderflower & Prosecco

$11

South Cape Cosmo

Hanson Mandarin Vodka, Fresh Lime, Cranberry Orange

$14
Draft Beer
Devil's Purse "Kolsch"

Dennis

$7

Wash Ashore IPA

Pawtucket, RI

$7

Cape Cod Seasonal

Hyannis

$7
Bottled & Canned Beer & Cider
Downeast Cider House Original

$7

Allagash White

$7.50

Narragansett Lager

$6

Six Point Bengali Tiger IPA

$6

Wash Ashore "Buddha" Pale Ale

$8

Dogfish Head 60 Minute IPA

$8

Peroni Italian Lager

$6

Clausthaler

$6
Sparkling
By the Glass
Borgo Magredo Extra dry, Prosecco DOC

$11

Jean-Charles Boisette Brut Rose, Burgundy

$13

Veuve Cliquot Brut, Reims

$18
Rosé & White
By the Glass
2019 Fleurs de Prairie Rose, Cotes du Provence

$11

2019 Mauritson Sauvignon Blanc, Dry Creek Valley

$10

2018 Les Roches Sauvignon Blanc, Touraine Loire Valley

$9

2018 Hoopla Chardonnay, Yountville-Napa Valley

$12

2019 Cape Mentelle Sauvignon Blanc/Semillon, Australia

$10

2019 Bravium Chardonnay, Russian River Valley-Sonoma

$12

2019 Joseph Drouhin "Vaudon" Chardonnay, Chablis

$17

2018 Hugel "Gentil" Riesling Blend, Alsace

$9

2019 Anterra Pinot Grigio, Delle Venezie- France

$8

2018 Bodegas Fillaboa Albarino, Rias Biaxas - Spain

$12

2018 Larkin "Larkan" Sauvignon Blanc Blend, 375ml can

$27
Red
By the Glass
2018 Elizabeth Rose Pinot Noir, Yountville-Napa Valley

$12

2017 Maison Bichot "Secret de Famille" Pinot Noir, France

$16

2013 Elyse Zinfandel, St Helena CA

$14

2017 Napa Cellars Merlot, Napa Valley

$13

2017 Benzinger Family "Tribute" Cabernet, Paso Robles CA

$11

2017 CanvasBack Duckhorn Cabernet Red Mountain WA

$19

2017 Brancaia "Tre" Sangiovese / Cabernet / Merlot, Toscana

$14

2015 Hedges Family Estate "Red Mountain" Syrah, WA

$17

2019 Bodega Norton "Barrel Select" Malbec, Argentina

$12

2017 Numanthia "Termes" Tempranillo, Spain

$14